★EKD (ORIGINAL DJ SET)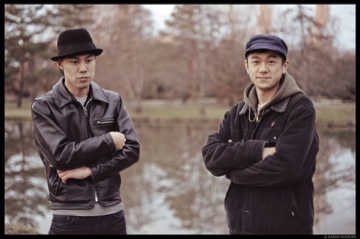 "

未来世紀メキシコ

"

の一員としての活動の中で、ラテン文化圏の現在進行形レベル音楽に触れる事で強いパチャンガ・メッセージと出会う。

2007

年、

"

究極の初期衝動

"

と呼ばれたオリジナル

1st

アルバム『

Para Todos Todo

』をリリース。ギター、ベース、ドラム、サンプラー等、すべての楽器を一人で演奏し、カセットMTRでの多重録音によって生まれた奇異で鮮烈な

1

枚となる。同時にDJ SAUDIと共にライブ活動を開始。
CARIBBEAN DANDYを通じて、JAPNICUSの主催するイベントや数々のフェスティバルに出演。2009年夏に2ndアルバム『

FANTASMA

』、2011年秋に3rdアルバム『BON VOYAGE!』、2012年夏には4th
アルバム
『ぐるぐる』をリリースした。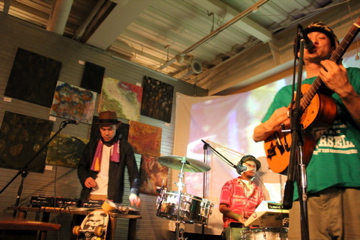 過去の出演イベントの一部 :「RADICAL MUSIC NETWORK」,「FIGHT FOR RIGHTS」,「KAIKOO MEETS REVOLUTION」,「DOWN BEAT RULER TOUR 2008」, 「FUJI ROCK FESTIVAL '09」,「TOYOTA ROCK FESTIVAL」,「FUJI ROCK FESTIVAL '11」,「スキヤキ・ミーツ・ザ・ワールド 2012」.「南島ブラクラスタ」.「橋の下世界音楽祭 SOUL BEAT ASIA 2013」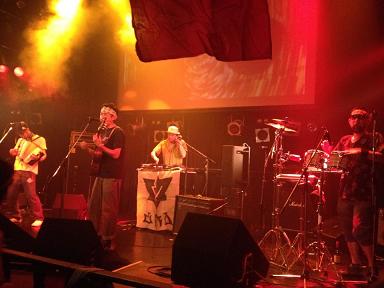 中南米で見られる様な土着的音楽スタイルを軸に、ギターと歌(EKDDIK)とボタン(SAUDI)、パーカッション(ゴージャス尾原 from ボンクラ峠)、アコーディオン(RYOHEY from DUB BASTARDS)、時々ドラムス(ピーチ岩崎 from COPA SALVO)を加えた編成で活動中。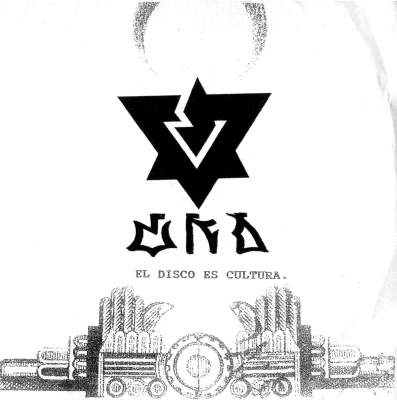 未来世紀メキシコ are : SAUDI, Doc. Koyamantado, TINNEN, S.O.C, HAMAS, RE, EKDDIK
★

★

★

★

★

★

★

★

★

★

★

★

★

★

★

★

★

★

★

★

★

★

★

★

★

★

★

★

★

★

★

★

★

★

★

★

★

★

★

★

★

★

★

★

★

★

★

★

★

★

★

★

★

★

★

★

★

★

★

★

★

★

★

★

★

★

★

★

★

★

★

★

★

★

★

★

★

★

★

★

★

★

★

★

★

★

★

★

★

★

★

★

★

★

★

★

★

★

★

★

★


Sometime in 2007, EKD was born. Formed by EKD (guitar,vocal & programming) ,Saudi (DJ)& Peach Iwasaki(Percussion); the band exploded onto an unsuspecting Tokyo music scene with its unique mixture of patxanga messages and massive doses of rock latino, ska, reggae, cumbia, ragga, dub, surf and raw energy.
Famous for their live shows, EKD have been supporting well known artist such as, Tokyo No.1 Soulset, The Zoot 16, Very Be Careful, RUDE-HI-FI, Esne Zopak, Rhombus, etc. In their wake, they left many fans hungry for more and influenced scores of new artists throughout Japan.
EKD continue touring around Japan. In the meantime, kick up the volume, stand back and get ready for the full frontal assault known as ... EKD!!

★

★

★

★

★

★

★

★

★

★

★

★

★

★

★

★

★

★

★

★

★

★

★

★

★

★

★

★

★

★

★

★

★

★

★

★

★

★

★

★

★

★

★

★

★

★

★

★

★

★

★

★

★

★

★

★

★

★

★

★

★

★

★

★

★

★

★

★

★

★

★

★

★

★

★

★

★

★

★

★

★

★

★

★

★

★

★

★

★

★

★

★

★

★

★

★

★

★

★

★

★



Provenientes de diferentes proyectos, en el 2006 la banda comienza su trayectoria en Tokyo, Japón.
El trío esta compuesto por Ikeda (guitarras,programming y voz), Saudi (DJ) Peach Iwasaki (percusion). Una de sus principales características son las mezclas de estilos de sus temas; mestizaje,rock latino,cumbia y pachanga.
EKD tiene como fundamentos básicos, la musica rebelde y la actitud oriental, mostrando en sus composiciones una amplia influencia nipona, marcadas por su particular estilo mestizo.
Apoyados en un directo poderoso, la banda rápidamente gana popularidad obteniendo como resultado, una gran cantidad de adeptos. En poco tiempo se convierten en referente para la escena underground de Tokio y comienzan a presentarse por todo el pais en eventos y grandes festivales como 「RADICAL MUSIC NETWORK」,「KAIKOO MEETS REVOLUTION」,「FIGHT FOR RIGHTS」,「DOWN BEAT RULER TOUR 2008」, 「FUJI ROCK FESTIVAL '09」,「TOYOTA ROCK FESTIVAL」
, 「FUJI ROCK FESTIVAL '11」
junto a artistas destacados de la escena japonesa tales como Caribbean Dandy, The Ska Flames, The Zoot 16, Turtle Island, DJ Baku, etc.
Hasta el presente EKD ha compartido giras en Japon, como banda soporte de numerosos artistas del exterior como; Rico Rodriguez, Mr Symarip, Manu Chao, Fermin Muguruza, Very Be Careful, RUDE-HI-FI, Discipulos de Otilia, Sagarroi, Boikot, Rhombus, Nathen Maxwell &The Original Bunny Gang, Esne Zopak etc.
Mientras tanto suba el volumen y preparese para el asalto frontal llamado EKD!!
★

★

★

★

★

★

★

★

★

★

★

★

★

★

★

★

★

★

★

★

★

★

★

★

★

★

★

★

★

★

★

★

★

★

★

★

★

★

★

★

★

★

★

★

★

★

★

★

★

★

★

★

★

★

★

★

★

★

★

★

★

★

★

★

★

★

★

★

★

★

★

★

★

★

★

★

★

★

★

★

★

★

★

★

★

★

★

★

★

★

★

★

★

★

★

★

★

★

★

★

★
★EKD & QUEPAZO ALLSTARS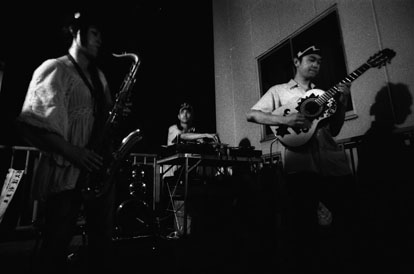 愛媛県松山市三津浜生まれの同志、DOC. KOYAMANTADO(未来世紀メキシコ)と共に主催するオレ達の盆踊り「QUE PAZO」でのバンド形態として2007年に結成。DJはDOC。サックスとクラリネットには松山の老舗スカバンドSKATTER BRAINSからブッチが加わる。地元の精霊たちに感謝を込めて、超マイペースに活動中。
★

★

★

★

★

★

★

★

★

★

★

★

★

★

★

★

★

★

★

★

★

★

★

★

★

★

★

★

★

★

★

★

★

★

★

★

★

★

★

★

★

★

★

★

★

★

★

★

★

★

★

★

★

★

★

★

★

★

★

★

★

★

★

★

★

★

★

★

★

★

★

★

★

★

★

★

★

★

★

★

★

★

★

★

★

★

★

★

★

★

★

★

★

★

★

★

★

★

★

★

★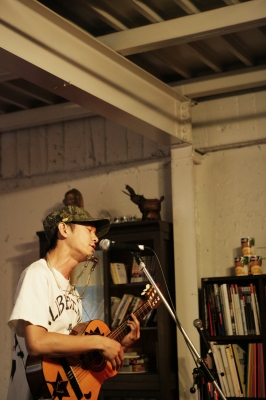 東京生まれのメスティソバンド"EKD"の中心人物。自作の唄や民謡などをギターにのせてうたう。
★

★

★

★

★

★

★

★

★

★

★

★

★

★

★

★

★

★

★

★

★

★

★

★

★

★

★

★

★

★

★

★

★

★

★

★

★

★

★

★

★

★

★

★

★

★

★

★

★

★

★

★

★

★

★

★

★

★

★

★

★

★

★

★

★

★

★

★

★

★

★

★

★

★

★

★

★

★

★

★

★

★

★

★

★

★

★

★

★

★

★

★

★

★

★

★

★

★

★

★

★